Renewable energy is rapidly growing in popularity. The technology to make it happen is becoming more accessible and more affordable. One of the most widely known and used forms of renewable energy is solar energy.
When customers first start looking into going solar, and really doing their research, they're going to come across a lot of different terms that might sound completely unfamiliar. "Net metering" is one of those terms, so we're going to go in-depth and discuss what it means, how it works, its benefits, drawbacks, and more.
Why Learn About It
Depending on who you talk to, net metering might sound like a foreign language, or at the very least, something to avoid like the plague. But let's break it down into straightforward terms and ideas, because if you plan to go solar, you're going to at least hear about net metering.
Going Solar & Staying Grid-Tied
Most customers who choose to go solar will also remain grid-tied. This means that although their solar panels will be generating energy, they'll still remain connected to the power grid. Why do that? Solar panels are at their most efficient and productive during daylight hours, especially in the summer months when the sun is higher in the sky and the days are longer.
However, there are times when solar panels aren't harnessing as much solar energy, thus lowering their energy production. These would be at times such as: at night, during the winter and/or inclement weather, or a less-than-ideally-situated house/roof.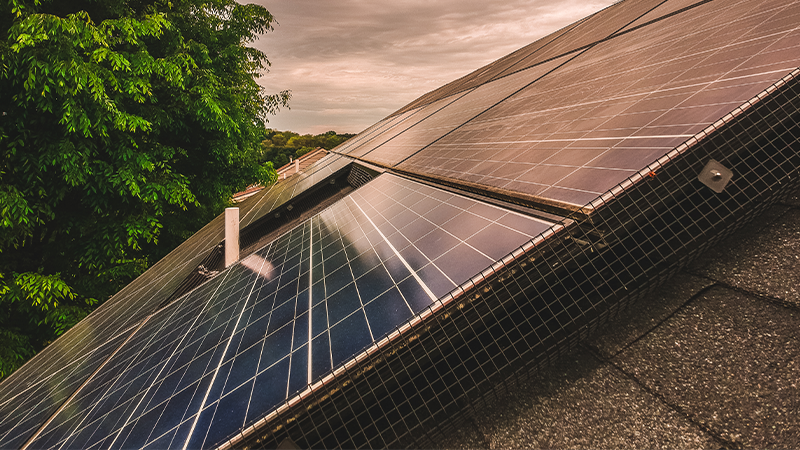 When you're a solar customer who's still connected to the power grid, you're essentially making use of two systems. You can produce and use electricity in a way that's not harmful to the environment; but you can also have the comfort of knowing you'll have access to power when/if your solar energy system isn't going at its peak capacity.
Energy Use is Like a Bank Account
Homes and any other buildings using electricity from the power grid have an electric/power meter that reads how much energy is being consumed. This information is sent to the utility companies who then send you a bill.
If you happen to have a solar energy system, your meter will show not only how much electricity you draw from the grid, but also how much electricity your solar system generates and sends back to the grid.
A great way to think about this method of accounting is to imagine that energy, or electricity, is a form of money; any electricity you use will be money withdrawn from your account, and any excess electricity you don't use is like money deposited into your account. This account will start with no money in it, so when you have a rooftop solar energy system, the excess electricity it generates will be deposited into your bank account and your balance will go up. If your home is strictly reliant on the power grid, you'll only be withdrawing electricity and your balance will drop down into the negatives.
Net Metering is the Accountant
We mentioned how electricity, both generated and withdrawn, is like money in a bank account. But how is all of that information assimilated and put to practical use? This is where net metering comes in. Net metering tracks the net use and production of electricity in the customer's home. This is done over a period of time.
People with rooftop solar systems will find that their systems are actually producing more electricity than they can use in their homes. This is commonly seen in the summer months. In these cases, these customers will get a credit on their monthly electric bill, either drastically reducing it, or sometimes completely eliminating it, so they owe $0.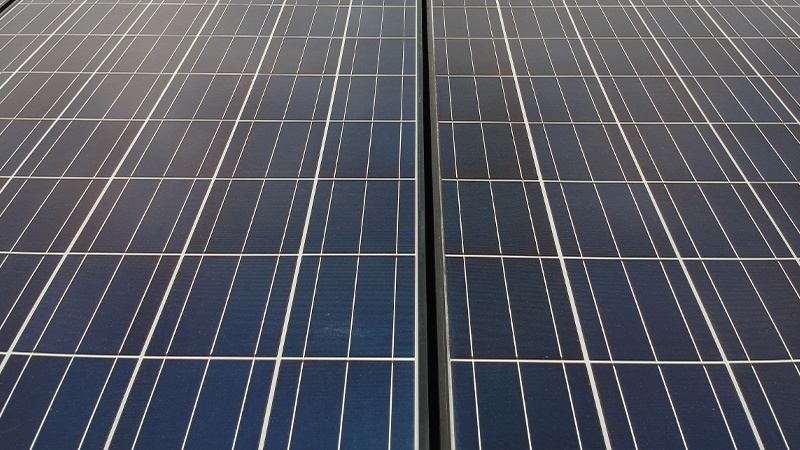 Net Metering in Virginia
The policies on net metering vary from state to state, so it's important that you do your research. Virginia has a policy in which a customer's net excess is actually collected and carried forward each month.
This means that at the end of the year, customers will have a choice. They can continue carrying their credit forward, or they can see if their particular utility company will pay them directly, as opposed to just having a credit.
Net Metering vs. Solar Backup Batteries
If you've been reading our other articles, we've talked a lot about solar backup battery systems. Although we've mentioned net metering, we haven't gone into great depth on the specific differences, and who benefits and why.
Solar Backup Battery Storage
Solar backup batteries are systems that are installed along with your rooftop solar energy system. The purpose of your backup batteries is to store the excess electricity produced by your solar energy system. Then, when your home's energy demands exceed that which your solar panels can produce, you won't be suddenly in the dark. Your batteries kick in and you can carry on as usual.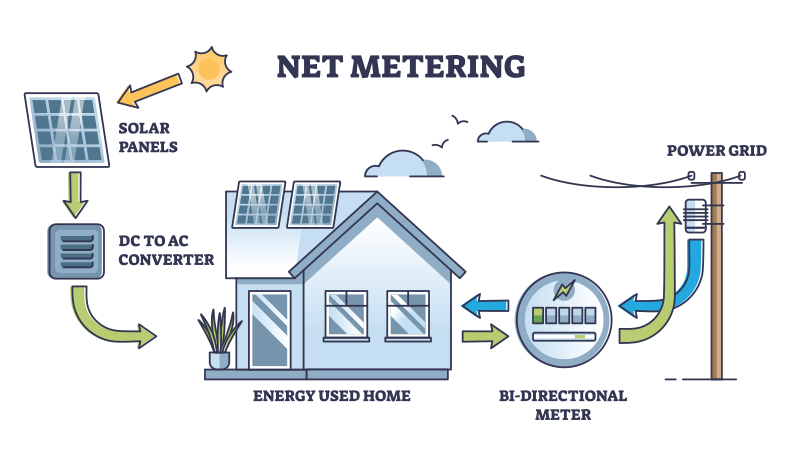 Net Metering
So we talked about customers who choose to install a rooftop solar energy system and yet still remain connected to the power grid. This is called being grid-tied. When you're grid-tied, you use net metering as a way to keep track of, and send out, any excess electricity produced by your solar panels.
Individuals vs. Community
Having a solar backup battery system is a huge benefit to your home or business. It allows you to be free of the power grid, and thus not reliant on standard electricity, as well as letting you produce energy in a cleaner, more renewable and sustainable manner.
Something to note though is that a solar battery storage system only benefits your individual home or business. It doesn't harm anyone else, but it doesn't benefit anyone else in the community.
Net metering is more community-related. This is because the excess electricity produced by your solar energy system is sent back to the power grid, instead of being stored in solar backup batteries for your individual home's needs.
What this means is that your solar system is producing clean energy, which you're obviously benefitting from. It also benefits other people in the community because, when your excess electricity is sent back to the grid, that electricity is then sent to other power customers.
Power Outages
We get a lot of questions from potential solar customers about what happens when the power goes out. There are two different scenarios that are dependent on the type of solar setup you choose to go with.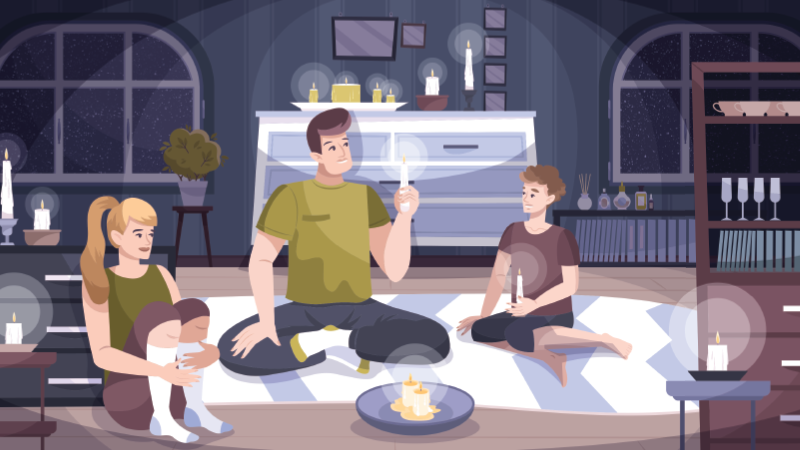 Power Outages When You're Off-Grid
One of the advantages of going completely off grid is that your home, if your solar energy system is powerful and efficient enough and you have solar backup batteries, will still have power during a power outage.
The downside to this arrangement is the large purchase and installation price. Though these types of systems do end up paying for themselves, not everyone has the cash on hand for this kind of setup.
Power Outages When You're Grid-Tied
Solar customers who remain grid-tied, as we've said, will make use of net metering, meaning these customers are using a combination of solar energy and regular electricity from the power grid. A common question we're asked is if these customers can continue to use their solar energy system during a power outage.
The short answer to this is no. The reason being is that when the power goes out, the utility workers are sent out shortly thereafter to find and fix the problem. Although your grid-tied home does have a solar energy system, you're also still attached to the power grid.
This means that there's still electricity flowing back and forth from your system to the grid. The flow of electricity represents a danger to the utility workers, so your system will also be shut down during a power outage.
Reasoning Behind Net Metering
You'll hear a lot of complicated answers to this question. But the reasons behind the development and implementation of net metering are really simple. Though net metering policies aren't the same state to state or even county to county, there are a few things that are commonly agreed upon.
As fossil fuels become scarcer, and more and more people are understanding how harmful they are, renewable energy is gaining in popularity. Since solar is the most abundant and accessible form of renewable energy, more people are looking to install it in their homes. However, it's expensive to purchase and install, so any methods that help offset that price are always welcome.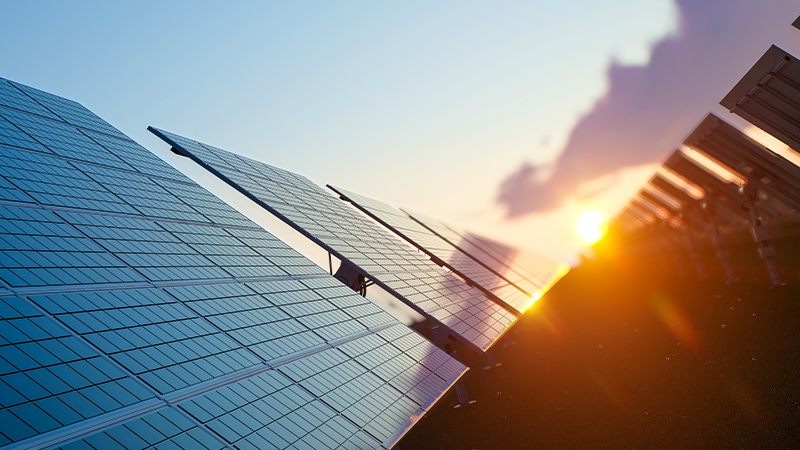 Benefits of Net Metering
Here are some of the many ways in which net metering is beneficial, not only to your own household, but to the larger community, and even broader than that.
It Can Help Offset Your Solar System's Install Price
Net metering can help offset the high installation cost of going solar. You won't see it paid off immediately, but where you'll see the benefits (and even actual payoff) is in your monthly electric bill.
Credits on Your Monthly Electric Bills
Since you'll still be grid-tied as well as using solar energy, your cost for monthly electricity won't be as high. This is due to the excess electricity produced by your solar system being returned to the grid, thus giving you a credit.
Your solar energy system produces excess electricity for this simple reason: during the day, your solar panels produce more electricity than your home can actually use. So without solar backup batteries, and using net metering instead, the excess energy has to go somewhere. What better place than back to the grid and then eventually back to your account?
Increased Energy Going Back to the Grid
The second reason behind establishing net metering policies is to benefit both the entire electric grid, as well as the utility companies. The more people choosing to go solar while still remaining grid-tied means that there will be an increase in the amount of solar energy that flows into the grid.
Solar energy benefits the grid because it's low-cost and renewable. So what this does is offset the purchase cost of other forms of electricity. This is especially beneficial during the hot summer months when electricity is at a premium because of the sheer amount of it people are using.
Creates Jobs & Benefits the Economy
Solar energy is a big job creator. The more jobs that are created in any sector, the greater the benefit will be to the economy. This is true for all industries.
Something interesting to note about net metering and the economy is that net metering actually increases the interest in, and thus the demand for, solar energy. The solar industry currently employs around 230,000 American workers.
This creates jobs because the solar industry needs qualified to people to not only manufacture the solar equipment, but also to install it and maintain it. Additionally, electricians need to be specially trained to properly connect the solar system to the electric grid.
Protects the Electric Grid
This one is slightly controversial, but only because there are still utilities companies that think of net metering as a way of taking away their company's revenue. However, the reality of the situation is the opposite.
When solar customers, who are also grid-tied, produce an excess of electricity that's then returned to the power grid, this actually smooths out what's known as the "demand curve." What this means is that the utility companies are better able to manage/maintain their electricity during times of increased use and demand.
According to the site www.seia.org net metering can actually help prevent electricity transmission losses over long distances. This sort of thing happens when the grid is stressed beyond capacity. But by solar power returning power to the grid, it's actually helping stop this potentially catastrophic problem.
Solar Power Helps Your Community
We already mentioned how net metering is beneficial to many, to include individual homes, communities, the environment, utility companies, and more. But let's go into more detail on how solar power and net metering can help actual communities.
The Whole Neighborhood Saves Money
Although this statement might sound far-fetched, it's been proven that solar customers benefit not only themselves, but also their entire neighborhood and surrounding community via net metering.
When your home's rooftop solar system produces more electricity than you can use, net metering allows that excess energy to be sent back to the grid. This increases the available amount of electricity, which in turn lowers the price for everyone else, even those without solar energy systems.
Fewer Necessary Upgrades
As the overall human population increases, there are more and more people relying on electricity to power their homes. As the number of home built increases, the infrastructure (like the power grid, roads, highways, etc.) is put under immense strain.
In order for the power grid to safely and reliably power exponentially more homes, there are going to be increased upgrades. As the demand for more power rises, there might not be enough electricity in the grid. This can cause congestion in the transmission lines, as well as blackouts and power outages.
Solar customers, simply by producing extra electricity and using net metering to export it back to the grid, are playing a vital role in maintaining the power grid's viability.
Increased Safety
This is closely tied to the point we mentioned above about the grid needing fewer upgrades as a result of net metering. In addition to the power grid continuously being put under more strain, it's also getting older. As things age, their function and safety quickly diminish.
So, with the larger human population, and as climate change takes a stronger hold, the aging power grid is really struggling. We're seeing hotter summers, more severe storms, and more unprecedented and unexpected weather patterns. The increased threat of terrorist attacks also puts the grid under more strain.
The added electricity generated by solar power takes some of the strain off the grid. This in turn increases the overall safety of both the grid and the people. If an unexpected weather event or other catastrophic event takes place, that extra energy from solar power will help keep things running.
The Net Metering Controversy
Net metering isn't harmful to anyone, but it's very controversial. However, the utilities companies get up in arms about it because they would rather all energy customers rely solely on regular utilities and pay full price for them.
The reason for this is simple. It's because accessing and distributing power takes a lot of money, which means that the states and their utilities companies have really high fixed costs. Solar customers who use net metering are able to lower their own costs, and this sends less money back to the utilities companies.
As with all change, there will always be resistance on some level, and solar is no different.