Frequently Asked Questions About Solar
Convert Solar is your local Virginia based expert in solar power. If you have a question about our services, are looking for advice, or want to schedule a consult, our experts are here to help.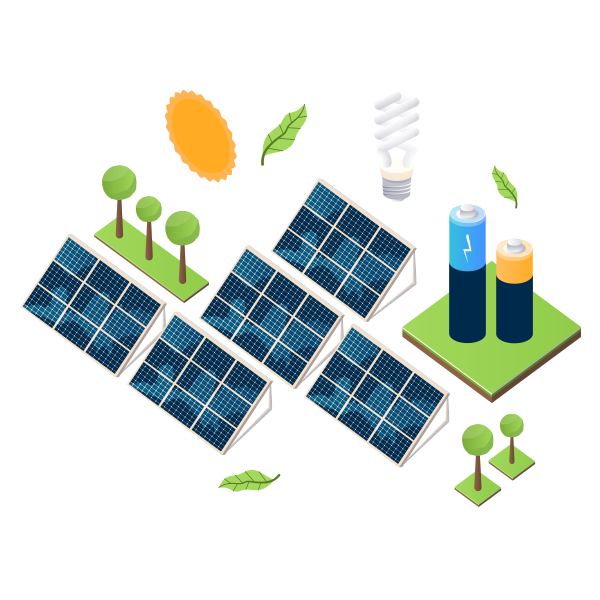 What type of solar energy services do you provide?
We provide turnkey solar energy solutions for residential and commercial clients. Our areas of expertise include the contracting process of design, permitting, installation, inspection, and maintaining solar photovoltaic (PV) systems. Our high quality solar site assessments enable you to be fully informed during your decision-making process. This helps build a clear and complete picture of what solar energy means for your home or business. Our number one goal is to make things easy for YOU – our valued friends and clients, by providing the first-class service and support you deserve.
What type of solar panels do you install?
We install photovoltaic cells, which are also called "PV cells" or solar panels.  PV cells convert photons from sunlight into electricity (voltage). The panels or PV cells can be installed on the roof or mounted on the ground using pedestals or a rigid framework. Each installation is different with several factors we consider carefully that influence optimum placement.
Will I be off the grid or still connected to the power company?
The basic setup is a grid-tied system where you are still connected to the electric grid.  Solar power may be affected by extended periods of cloud cover, so staying connected to the grid ensures you can always meet your power and energy needs.
Will my solar panels work when utility power goes out?
With a basic grid-tied set up without a battery, your solar panels will shut off during a grid power outage. An upgrade option is available to add an emergency backup power package which will allow you to use your solar panels as backup power during a grid outage.
Do I need batteries?
Batteries are an optional upgrade feature to provide backup power during a grid outage. You will still be connected to the electric grid similar to a basic grid-tied system.  When the power goes out, you will disconnect from the electric grid and be able to power loads via your battery and solar panels.
How much solar do I need?
We'll guide you through the process of calculating how much solar you need with our highly accurate software and solar site assessments. The amount of solar you need is a balancing act of available space, budget, and electric energy consumption.
Are you licensed?
We are licensed with Virginia Department of Professional and Occupational Regulation (DPOR) as a licensed Class "A" Alternative Energy Systems (AES) contractor.  We work with licensed electrical contractors (ELE) to perform necessary electrical integration.
Are you professionally certified by the North American board of Certified Energy Practitioners (NABCEP)?
Yes, Chad Wilkins and Ryan Healy are both NABCEP certified Solar PV Installers.
What information do you need to perform a solar site assessment for my property?
We need the legal address of your property and a recent copy of your electric bill. The electric bill allows us to analyze your rate structure and determine how much energy you use monthly and annually.
Will you come out for a face to face visit and walk through my property?
Yes.  After gathering your address and electric bill, we'll set an appointment that's convenient for you at your property so we can meet, do a walk-through together, and answer any questions you may have.  Having your address and electric bill ahead of time allows us to prepare a preliminary site assessment to make our in-person meeting efficient and informative.
What's the next step after the site visit?
We'll take all the information and provide you with a high-quality solar site assessment that details annual solar energy production, annual consumption offset, annual revenue, environmental benefits, cost, and financial analysis. We want to provide you with a clear and complete picture of the benefits solar can provide for your home or business.
What is net metering?
Net metering is a policy that compensates a solar energy generator when electricity is fed back into the grid.  There will be certain times during the day when the total power output of the solar panels exceeds the amount of power a home or business is consuming.  During these times, the excess power is fed into the electric grid.  Net metering allows for compensation of the excess power at the retail rate.
Do you process the net metering paper work?
We will process all the necessary net metering paperwork with the utility.  After the installation is complete, the utility will swap out your existing meter with a net meter capable of reading bi-directional current flow.
How much does solar cost?
Solar has a wide range of cost depending on the size of the system. The more solar you install, the higher the cost.  Also, the more solar you install, the more money you save every year.  We'll provide you with an accurate estimate that details total system cost, and your site assessment will provide a great tool to help you decide if solar is right for you.
Do you provide me with a financial analysis?
Yes. We provide detailed financial analysis to show you how much money you can expect to save, the payback period, and your return on investment.
What is the payback period if I invest in solar panels?
Residential:  Average residential payback period is 9 years.
Commercial:  Average commercial payback period is 7 years.
Do you offer in-house financing?
Yes, Often called $0 down, the most popular way to have solar installed on your business is through financing your solar. When you finance your solar you are supplementing your monthly utility bill for a new solar payment. This solar payment should be very close to what you are paying to the utility now. The advantage of this is that you are now paying yourself for the energy you produce and do not have to worry about rising utility rates! You still have the additional benefits of the federal tax credit and helping the planet with clean energy.
What incentives are available?
We offer direction on current state and federal incentives for residents of Virginia. For example, right now, the Federal Investment Tax Credit is at 30% through the end of 2023. Want to know the most up-to-date information? Give us a call!
Do you process the Federal Investment Tax Credit?
This tax credit incentive is processed by you or your tax professional with your return during filing season. We can provide you with a copy of the forms we recommend. *Please consult with your CPA or tax professional for financial advice.
How long does installation take?
Residential:  The average is 1 day.
Commercial:  Each job varies depending upon the size of the system, averaging from 3-4 days for a smaller system to 3-4 weeks for a large system.
Will you take care of the permitting?
Yes!  We'll pull all necessary permits with your local AHJ (Authority Having Jurisdiction). We make it easy and hassle free.
Will the job be inspected?
Yes, we'll handle all coordination and site visits with your local AHJ (Authority Having Jurisdiction) and see everything through until final inspections have passed.
What kind of warranty do the panels have?
Solar panels typically have industry standard production warranty of 80% by year 25. This means the panels should still produce at 80% of the initial nameplate capacity by year 25.
What kind of warranty do the inverters have?
Inverters typically have a standard 10-12 year warranty. We also have an upgrade option that can extend the standard warranty up to 20–25 years.
What kind of workmanship warranty do you offer for residential systems?
Convert Solar will provide expert diagnosis of any system problem and the labor to resolve the issue free of charge to you for 10 years from date of installation.
What kind of warranty do you offer for commercial systems?
Convert Solar will provide expert diagnosis of any system problem and the labor to resolve the issue free of charge to you for 10 years from date of installation.
What if my roof leaks?
Our clients don't usually have any issues with roof leaks as a result of panel installation. If a leak does occur, we can easily remove the necessary panels to find and fix the leak.
What if I need to replace my roof after the panels are installed?
Your system can be removed prior to shingle tear-off, and be re-installed after the new roof is in place. We'll cover cost details of removal and re-installation to answer all of your questions during the site visit. 
Do you provide the necessary maintenance to my system?
Yes. Typically, maintenance is minimal and includes replacing any failed equipment.  The panels usually stay clean via the combination of rain and warm weather.
Do your solar systems have monitoring?
Yes. Every system we install will have monitoring for both you and Convert Solar to view.
Typically, residential systems are monitored with panel level monitoring and commercial systems use what's known as string level monitoring which allows complete observation of the entire system.
How do I know if my system is working properly?
Our system monitoring capabilities provide the necessary data to ensure all components are performing properly.
Homepage logos