When considering solar for your business many factors come into play. Taking control of your energy expenses will smooth the cost of running your business. Whether you are looking to take advantage of lucrative tax credits, asset depreciation, cutting costs, or simply "going green". Solar is right for any business. There is a wide range of commercial solar options. Let us custom build a system to fit your company's needs.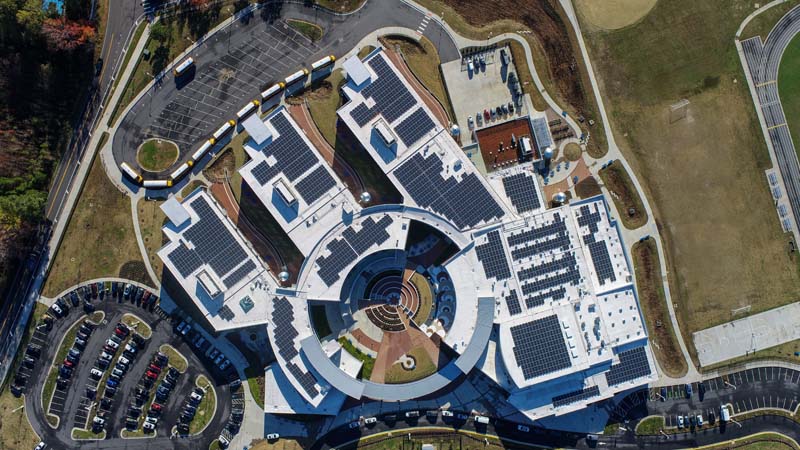 How nice would it be to have your own power-plant on your roof? Now, what if we told you that it was 100% CLEAN ENERGY?! Wouldn't you sleep better at night? I know we do! Convert Solar can help you reach your solar power goals.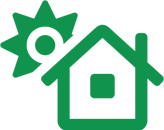 Clean, sustainable and renewable energy from the sun.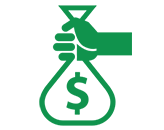 Thousands of dollars in savings & great return on Investment.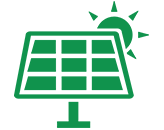 Predictability & reliability. Take control of your power production.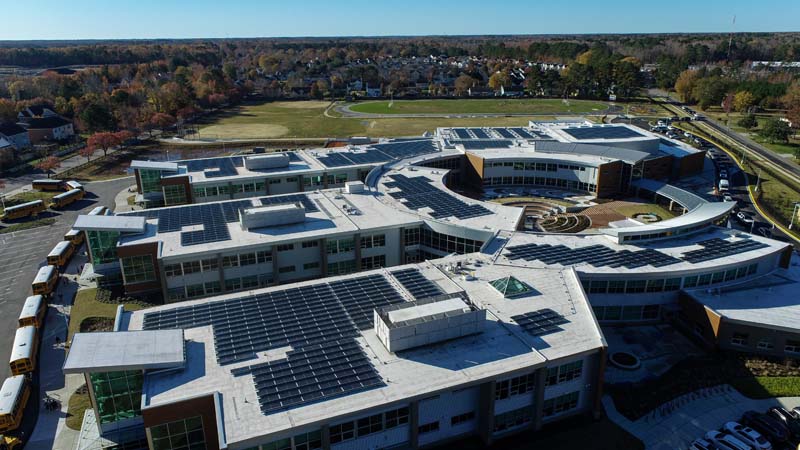 Solar Panel Installations
Solar panel technology has drastically improved over the last decade. It's cheaper than ever before, produces more power per unit, is more reliable, easier to maintain, and harder wearing. We use high-quality Tier 1 Panels and IronRidge Racking Systems with module-level electronics to give your company a green energy solution that will last. Since each commercial structure is unique, our solar installations are unique and tailor made to suit the structure. We send our team to check your your building and determine the best setup for your goals. Now is the time to contact us about getting solar technology installed at your business today!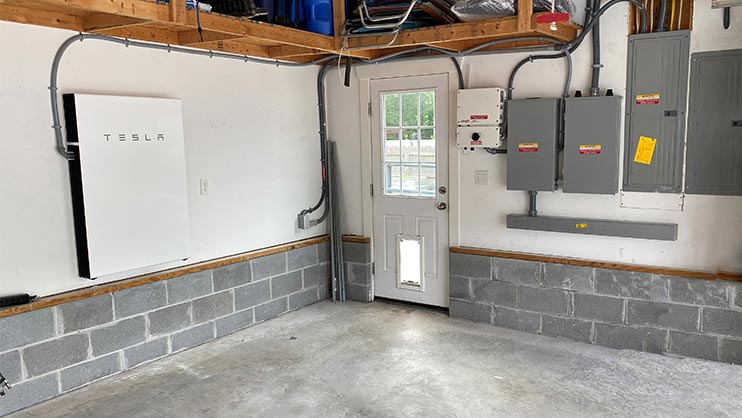 Battery installations are an optional upgrade feature that will ensure your commercial business is able to stay up and running in the case of a power outage. Your structure will remain connected to the electric grid, so under normal circumstances, your business will be using grid-tied power. However, if there's a power outage that affects the whole electric grid, the system will automatically disconnect from the electrical grid and switch your power over to the batteries and the solar panels. This ensures that your business can stay up and running no matter what.
At Convert Solar – Solar is our Passion. It's the only thing we do.
Residential | Commercial | Installation | Maintainance | Repair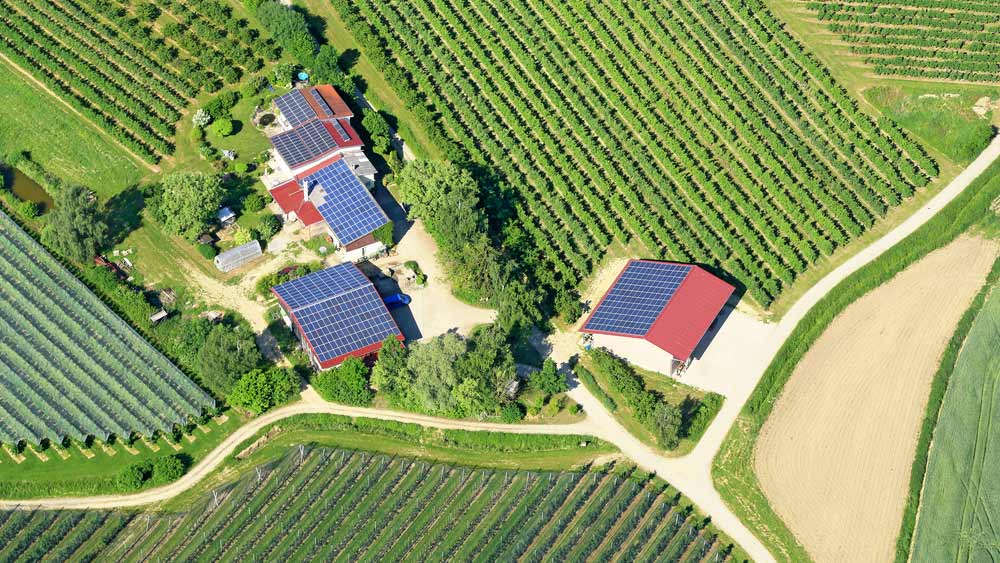 Solar energy and agriculture work incredibly well together. Farmers work long hours, waking up before light, and often not ending their days till well after dark. Tending to crops and livestock is a 24/7 responsibility that requires huge amounts of power and electrical energy. There's machinery to run, lights that need to stay on, crops to be harvested, and animals to be fed and cared for. By using solar panels and battery back-up systems, your electric bill and carbon footprint can be reduced drastically, benefiting both your wallet and the environment. Let our experts come out and assess your farm and help set you up with the best solar and battery system to meet your farm's needs.
Complete Solar
Power Solutions
Convert Solar's expert knowledge of the industry and its most up-to-date technologies can help you get the best system for your budget and goals. We can help you with your system; solar panels, battery systems, power inverters, monitoring platforms, grid connection setups, and more.
Convert Solar is committed to help bring Solar Power to Virgnia
Commercial | Medical Facilities| Education Institutions | Agricultural | Warehouses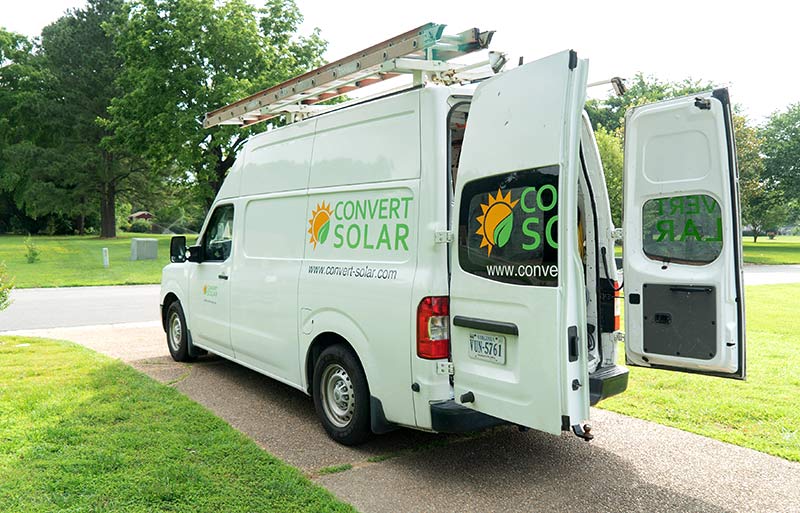 LED lights are a highly energy efficient form of lighting. They use 75% less energy, last 25 times longer, and use less wattage than your everyday, incandescent bulbs. That adds up quickly when you start looking at commercial lighting applications.
LEDs are a great compliment to your Convert Solar solar panel system.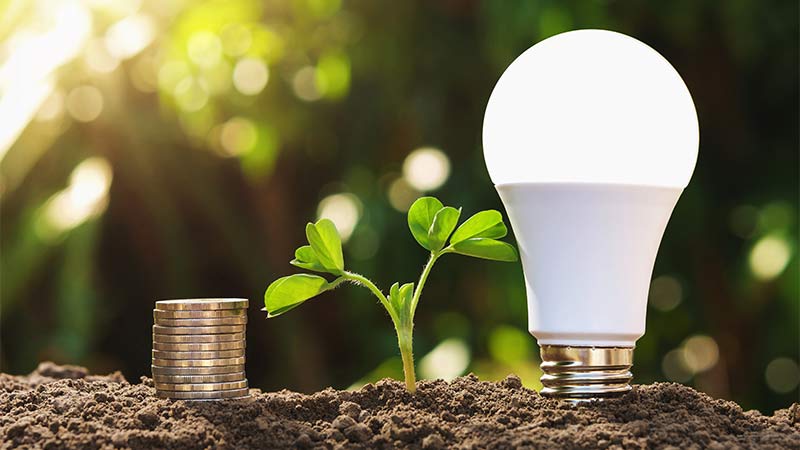 Often called $0 down, the most popular way to have solar installed on your business is through financing your solar. When you finance your solar you are supplementing your monthly utility bill for a new solar payment. This solar payment should be very close to what you are paying to the utility now. The advantage of this is that you are now paying yourself for the energy you produce and do not have to worry about rising utility rates! You still have the additional benefits of the federal tax credit and helping the planet with clean energy.
We offer direction on current state and federal incentives for residents of Virginia. For example, right now, the Federal Investment Tax Credit is at 30% through the end of 2023. Want to know the most up-to-date information? Give us a call!
Homepage logos