So, you want to go solar? You've done some research but want to make an informed decision. What question should you ask before making the leap? Solar is a huge investment; we want you to be a smart, educated investor.
This article is for those who've done some preliminary research. If you're unsure where to start, let us recommend our blog, Preparing to Go Solar; Here are Some Things to Know Before Making the Change.
1) Is this financially viable for me?
There are a host of benefits to going solar. You're less reliant on your utility company. You're limiting pollution. You're potentially increasing the resale value of your house. Despite this, your finances will likely be the deciding factor. We recommend examining your utility bills. See how much you've paid in the last year so you can see your potential savings.
We provide a detailed financial analysis after our site assessment. We meet with you, examine your property, and ask you a few questions. Afterward, we will provide you with said financial analysis. It illustrates the payback period, your return on investment, and your estimated savings.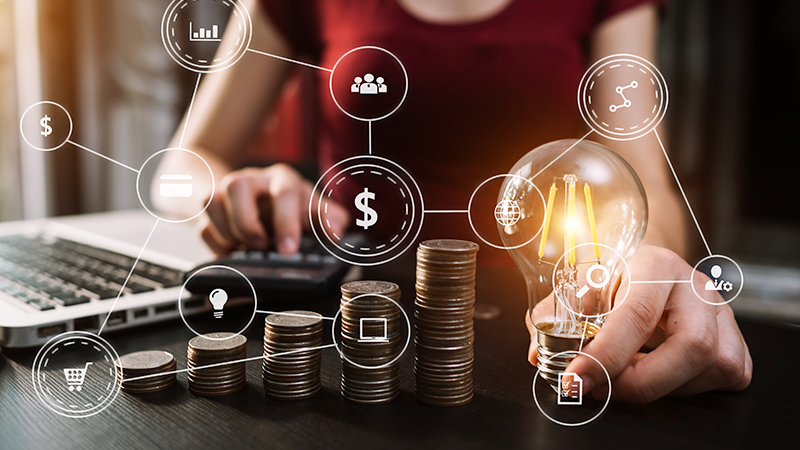 2) How should I finance this?
Solar is a big investment that will serve for around 25 years. But how are you going to pay for it right now? Everyone would love to pay for their system upfront in cash. You'll maximize savings and receive tax incentives. However, most of us don't have that kind of cash lying around.
Solar loans are an affordable and practical financing option. Loans specifically for solar often offer a $0 down payment. Monthly payments are often at a lower cost than your monthly electricity bill. They are designed so that if you can afford your monthly utility bill, you can afford to go solar. Instead of paying your utility bill, you're paying your system off. You still receive savings and a long-term investment. Additionally, you are still eligible for government incentives and rebates.
We offer an in-house financing option we call $0 Out-Of-Pocket. If you're curious, you're welcome to get a quote or call us for more information.
3) What government incentives are available to me?
Speaking of government incentives… What incentives are out there? Be aware that incentives can change with government policies. At the time of writing, the most popular solar incentive is the Federal Solar Investment Tax Credit. Basically, if you install solar, you're eligible for a tax credit equivalent to 30% of the net installation cost.
To demonstrate, let's say your net installation cost is $25,000. Say you owe $6,000 in federal taxes. You can use your tax credit of $7,500 (25,000 x 0.3) to completely pay it off. But what do you do with the remaining tax credit of $1,500? That tax credit can roll over for up to five years.
Virginia does not have a state tax credit. Instead, they have their Solar Renewable Energy Credits (SREC) Program. SRECs are energy credits you earn for every 1,000 kWh (1 mWh) your system produces. You can then sell your SRECs on the SREC market. They normally sell for around $20 to $50. This is a bit of a convoluted incentive. Your system needs to be grid-tied, and you need to be registered with an SREC broker. According to Ecowatch, an 11-kilowatt system in Virginia can produce around 13.2 SRECs annually. That averages to around $462.
4) What will happen to my electric bill?
Let's say you have a grid-tied system. You'll drastically reduce your utility bill, but it won't completely disappear. You'll generate energy during peak hours and store your surplus in a battery. However, you might still need your utility company to supplement your electricity, especially in winter. However, you can generate credit to pay your utility bill through net metering.
No discussion of solar is complete without net metering! You're essentially "selling" your surplus energy to your utility company. Unfortunately, you don't receive a cash payout. Instead, you earn credit on your account. We typically design a system to function at or below your energy consumption because your utility company resets your account annually. You'll still receive savings but won't leave anything on the table.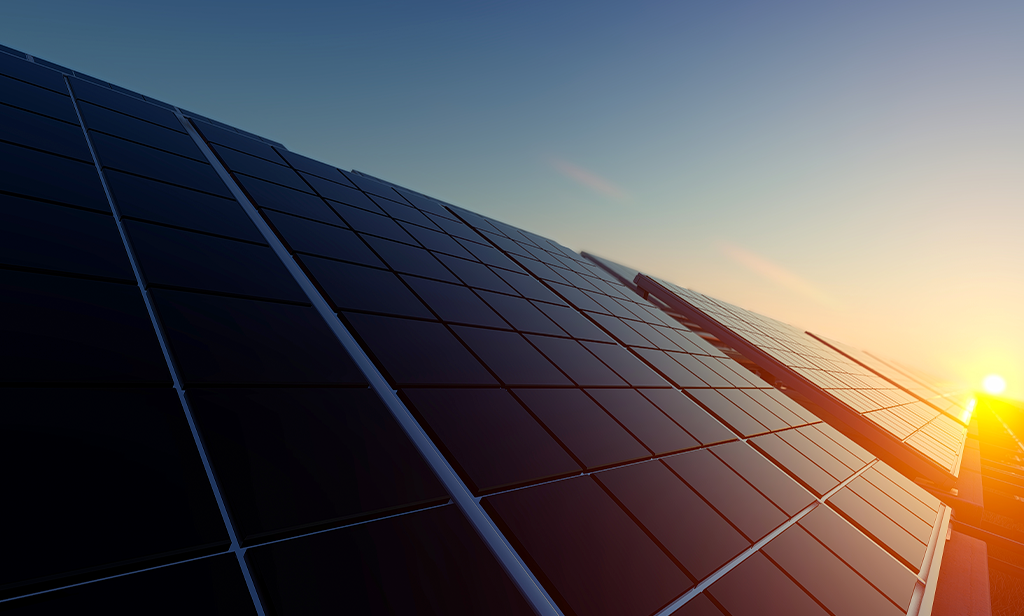 5) Is my house optimal?
What makes an optimal system? Ideally, you'd have a south-facing roof with no shade. However, without those ideal conditions, you can still have a highly efficient system. Virginia receives plenty of sunlight throughout the year. We design systems to work with your roof. If you have a smaller roof, we can use highly efficient panels. If your roof isn't angled right, we can adjust the solar support structure.
The best way to answer this question is with a Solar site assessment. However, you can get a head start with this solar calculator.
6) What about my roof?
Is installing a system on my roof going to damage it? No, our clients rarely have any issues with their roofs due to our projects. However, the panels might outlast the roof. Composition shingles usually last around 12-20 years. Asphalt shingles around 15-30. Solar power systems last around 25- 30 years.
If your roof is nearing the end of its life expectancy, we recommend replacing it before installing your solar system. However, panels on your roof will not hinder any home maintenance. Panels are modular and can easily be removed and reinstalled.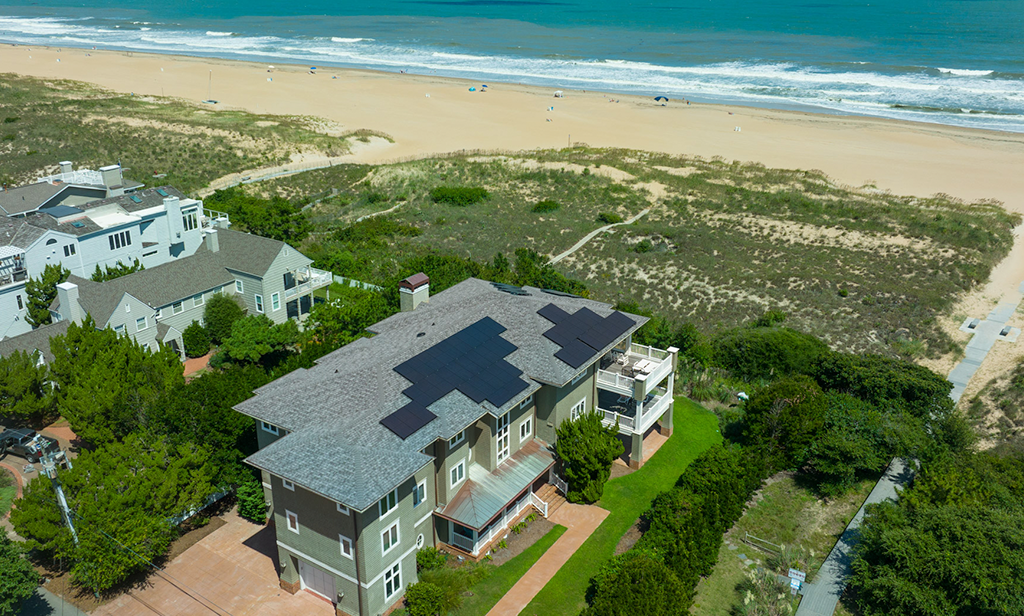 7) What are inverters?
A solar power system is more than a bunch of panels. Inverters are the often forgotten but necessary components. They convert the direct current from your panels into alternative current for your house to use. You should be aware of three types: string inverters, microinverters, and power optimizers.
String inverters are a centralized system. All solar panels go to the same inverter. They're the least expensive. However, if there is a problem with one panel, it will be reflected in the total output.
Microinverters are a decentralized system. Every solar panel has one, so they can function independently. So, if there is a problem with one panel, it won't affect anyone else. However, they are more expensive.
Power optimizers are a hybrid between the two. The power optimizers on the individual panels optimize the voltage and current and then send it to the central/string inverter for improved efficiency.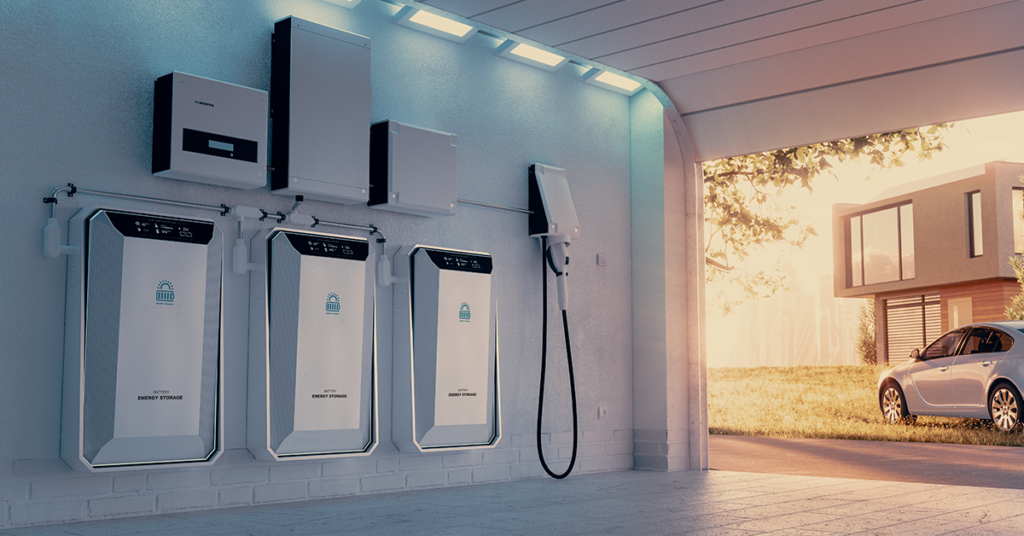 8) What about warranties?
If a system will last potential decades, you should consider a warranty. Our solar panels carry an industry-standard production warranty of 80% by age 25. That means after 25 years, your panels should still function at 80% of their original efficiency. If they don't, we'll take care of them through repair, maintenance, or replacement.
Our inverters have a standard 10-12 year warranty. If it stops working during that time, we'll fix it. We also offer an upgraded warranty for 20-25 years.
9) What kind of maintenance do solar panels require?
Solar panels require very little maintenance, but that is still maintenance. Typically, that is cleaning. Over time, dirt, dust, debris, and all sorts of things can develop as a thin grime over your panels. This filthy layer decreases the solar panels' efficiency. All our systems include a smart home monitoring system. That will allow you and us to monitor your system and catch any decrease in efficiency.
You could get up there and clean them yourself. However, we recommend you leave that to the professionals. We offer post-installation support to help with that.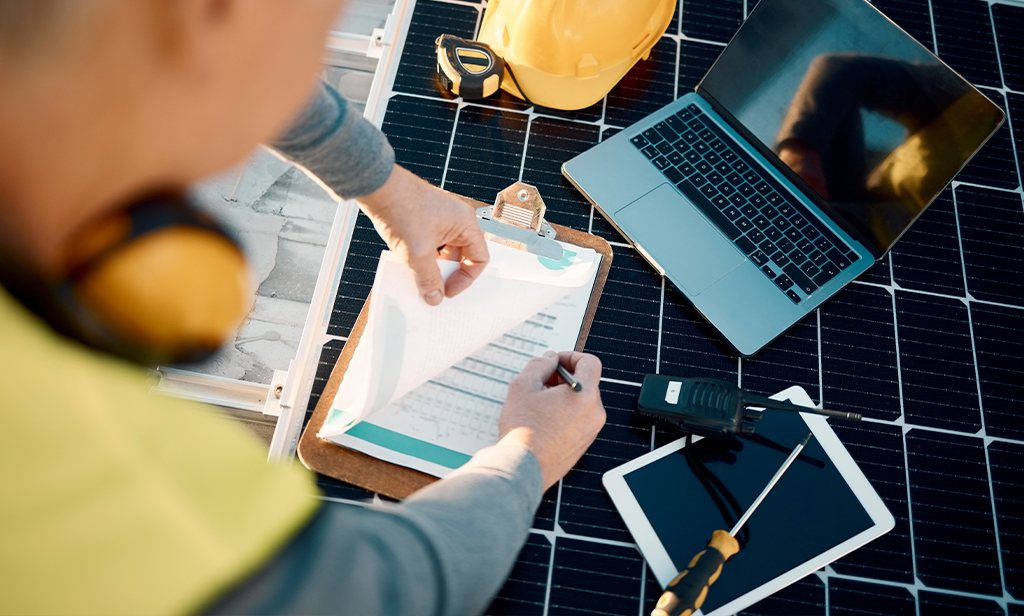 10) What should I look for in a contractor?
We're glad you asked! Solar panels are a long-term investment. So, you should get a contractor who will support you for years to come. We demonstrate our commitment through our warranties and post-installation support services.
Right now, the demand for solar has never been higher. There are government incentives and rising utility rates are encouraging solar. However, that also means less than reputable installers are trying to take advantage of others. Ask yourself, "is this contractor answering my questions? Helping me make informed decisions? Or are they just pushy salespeople?"
You can always ask for recommendations from your neighbors with solar panels. Did the contractor provide quality work? Have they had any issues with their system? Is the contractor still around, or did they disappear after they were paid?
Conclusion
You should not feel pressured to go solar. Yes, they are amazingly beneficial for you and the planet. Yes, they offer long-term savings. But installing solar is a big decision, and you should feel confident in your decision.
If you have any questions, concerns, or curiosities, please reach out to us at (757) 447-6527. Or request a quote and get started on your site assessment.