If you're looking for a clean, environmentally friendly, money saving, and potentially money-making source of power, going solar is the choice for you!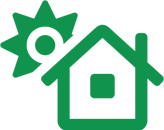 Clean, sustainable and renewable energy from the sun.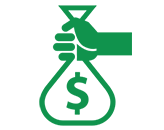 Thousands of dollars in savings & great return on Investment.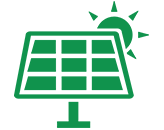 Predictability & reliability. Take control of your power production.
Convert Solar is a full-service solar energy system provider based in Virginia Beach, VA. We provide turnkey solar energy solutions for residential and commercial clients. Our number one goal is to make things easy for our valued customers by providing first-class service and support.
Convert Solar specializes in the solar contracting processes of design, permitting, installation, inspection, and maintenance. Owner, Chad Wilkins, is a Virginia Class A Licensed Alternative Energy Systems contractor. Chad started Convert Solar in 2012 with a vision of making clean solar energy a viable option to power the local homes and businesses of Hampton Roads. His passion has grown into thousands of solar panels installed across the state of Virginia. Years of experience have transformed Convert Solar from a one-man startup company into a locally known and respected company of professionals who are client-focused and install high-quality solar energy systems.
Homepage logos