Generally when someone is considering installing solar panels on their home, they're thinking of an energy source that will not only be environmentally sound and beneficial, but that will be a financial boon as well.
The industry standard for rooftop solar panels' projected productive lifespan is around 25 – 30 years. The solar panels don't come with a pre-programmed death date, but instead just gradually decrease their energy production over the years. This is known as solar panel degradation.
Solar panels come with a large price tag. When considering going solar, it's important to understand that while the initial cost is high, the panels' long lifespan and long term energy production will completely offset the purchase price. You'll be buying and installing a clean source of energy that will be viable for decades.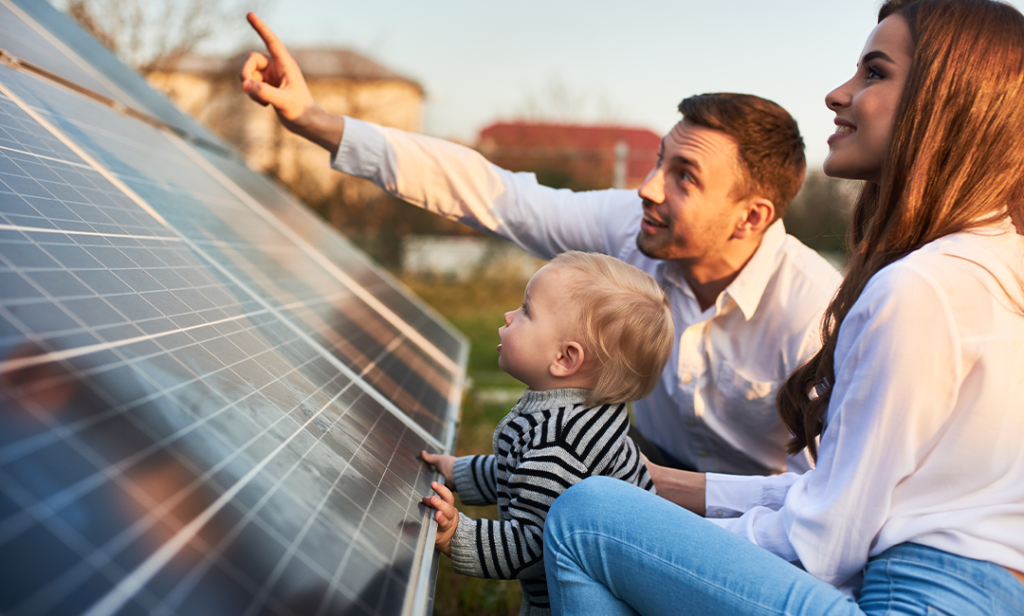 Key Factors Involved with Solar Panel Lifespan
When the solar panel industry discusses solar panels and their lifespan, they talk about a solar panel's productivity, or productive lifespan. The manufacturer projected productive lifespan of solar panels typically averages around 25-30 years. This can be a little misleading though because your solar panels won't all of a sudden time out and die once they hit the 25 year mark. What happens, instead, is that the solar panels' productivity, or output, slowly decreases over time. This is known as solar panel degradation.
Solar panels come with a hefty upfront purchase price and installation costs. Sometimes when clients hear about these costs and then the concept of solar panel degradation, they can understandably be put off of the idea of installing rooftop solar panels. While the idea of solar panel degradation can seem demoralizing and make you wonder why going solar would be beneficial or financially smart, there are some key factors you'll want to look at that will very likely change your mind.
We always recommend that you try to think about solar panels as a long term investment, one that's beneficial not only to the environment, but also to your bank account. Like we mentioned, there's no denying that the initial cost associated with the installation of rooftop solar panels is hefty. It's because of that large upfront purchase price that you'll want to think about things like: your solar panels' overall lifespan, the industry standard projections for solar panel lifespan and degradation, their energy production over time, how your electricity use will be offset over time.
So How Long Do Solar Panels Actually Last?
"How long do solar panels actually last?" is one of the most commonly asked questions a client has when considering installing rooftop solar panels. There are a few answers to this.
Solar panel manufacturers will typically say that across the board, solar panels have a projected lifespan of 25 – 30 years. This is known as the solar panels' projected lifespan. Ok, so does that mean that at the 25 – 30 year mark your solar panels will all of a sudden quit working and your home will no longer have electricity? No, not at all.
When your solar panels are 25 years old, they don't suddenly quit producing electricity. Your home won't go dark and your AC or heat won't give out. Instead, what this means is that the solar panels' energy production will have significantly declined in terms of what the industry considers ideal for powering a home. Essentially what happens is that the panels are still producing energy, but their output starts decreasing over time.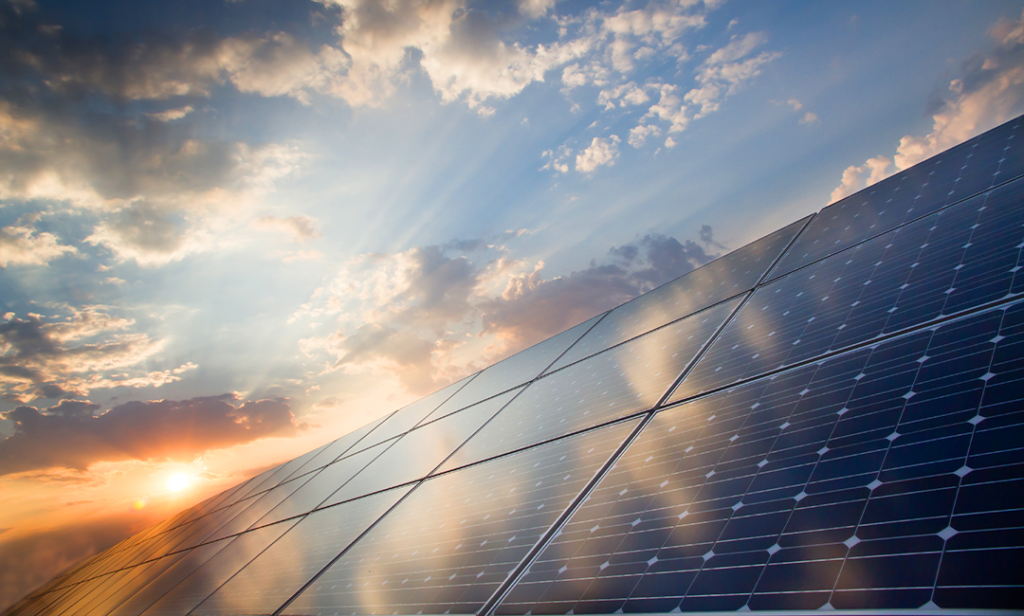 All of that said, something really interesting (and good) about rooftop solar panels is that they can, and will, work for decades. The higher the quality of the rooftop solar panels, the longer their lifespan will be, and the more energy they will produce. But even average solar panels continue producing electricity for years, and thus successfully offsetting the panels' one-time purchase price, and then the continued expense of traditionally powering your home or business.
It's worth noting here that we recommend our clients go with the highest quality solar panels they can afford. While we fully understand that an unlimited bank account isn't a reality most people face, we still want you to get the best product for your money. This is another reason research is so important. Regardless, any products of higher quality typically last longer than their lesser counterparts.
Rooftop solar panels have no moving parts. This is the biggest contributor to their long lifespan. No moving parts means that there won't be the internal breakdown, corrosion, or malfunctioning that typically affects other appliances and household machines. Rooftop solar panels are generally only affected by inclement weather that causes external, physical breakage. For example, a storm with incredibly high winds or torrential rain could potentially damage the panels.
Also, damage can occur to the rooftop panels if their racking setup is bad. The racking setup, or solar panel mount, is the system with which the rooftop solar panels are physically installed and secured to the roof. Like we mentioned above, since rooftop solar panels have no moving parts, they can't really be damaged internally. Because of this, a strong, secure, and solid racking setup is absolutely essential in ensuring your panels have as long a lifespan as possible.
If the installer cut some corners and didn't properly secure one side of the solar panel mount to the roof, you can see how this would cause some big problems in windy weather. You might end up with a flapping rooftop solar panel.
We always tell clients to carefully research the solar companies, and to go with one that has an extensive track record, guarantees their installations, and also all the work they do. This goes a long way in making sure the solar panels' lifespan is as long as possible, and that our clients will get the biggest return on investment when they go solar.
Panel Degradation Rate: The Key Player in Solar Panel Lifespan
Solar panel degradation rate is the biggest player when we're talking about ideas like the lifespan of solar panels. The National Renewable Energy Laboratory (NREL) conducted a study in 2012 in which they discovered that solar panels, on average, decrease in energy output each year by about 0.8 percent.
This metric is probably the single most important factor to consider when thinking about going solar and the financial and environmental benefits you'll get. The degradation rate will vary a bit depending on what type/brand of solar panels you go with, but not by much.
For example, some of the highest quality panels on the market are made by SunPower, and they boast a decline metric of only 0.3% per year. But even so, that's only a 0.5% difference, so you can feel good knowing that regardless of the brand of solar panels you go with, you'll be guaranteed a long solar panel productive lifespan.
Science and technology are constantly improving. The importance of this for the solar panel industry is that each year, better and more efficient solar panels are being produced. What this does is effectively decrease the panels' degradation rates by larger percentages. It's pretty hard to find any solar panels that have a degradation rate higher than 1% per year, and most solar panels across the industry have only a 0.5% decline rate in their annual energy output. This is really good! So again, you won't go wrong when you decide to go solar.
Client education is really important, so let's jump further into what solar panel degradation rate actually means. We'll use the example in which a solar panel has a degradation rate of 0.8%. In your panels' first year of life, they'll operate at 100% capacity. This means that their energy output will be at its best. By their second year of life, their energy output will have dropped to 99.2%. That's still nothing to be ashamed of!
The industry standard says that a solar panel will have markedly decreased its output by around 25 years. But even so, this will mean that your run-of-the-mill rooftop solar panels with a 0.8% rate of degradation will still be operating at 82.5%, which again, is probably better than most standard sources of electricity. If you went with slightly more durable panels that have a degradation rate of 0.5%, then at the 25 year mark you would be at 87.5% of their electricity production.
The simplest way to figure out your solar panels' projected output after whatever number of years, is to multiply their degradation rate by the number of years you'd like to know (so let's say 15 years), then take that number and subtract it from 100%.
Solar Panel Warranties
We always encourage our clients to read up on the various warranties that come with solar panels. The warranties are the best way to get an idea of how long your solar panels' lifespan is expected to be. Also, a good warranty offers great protection on such a large, expensive investment.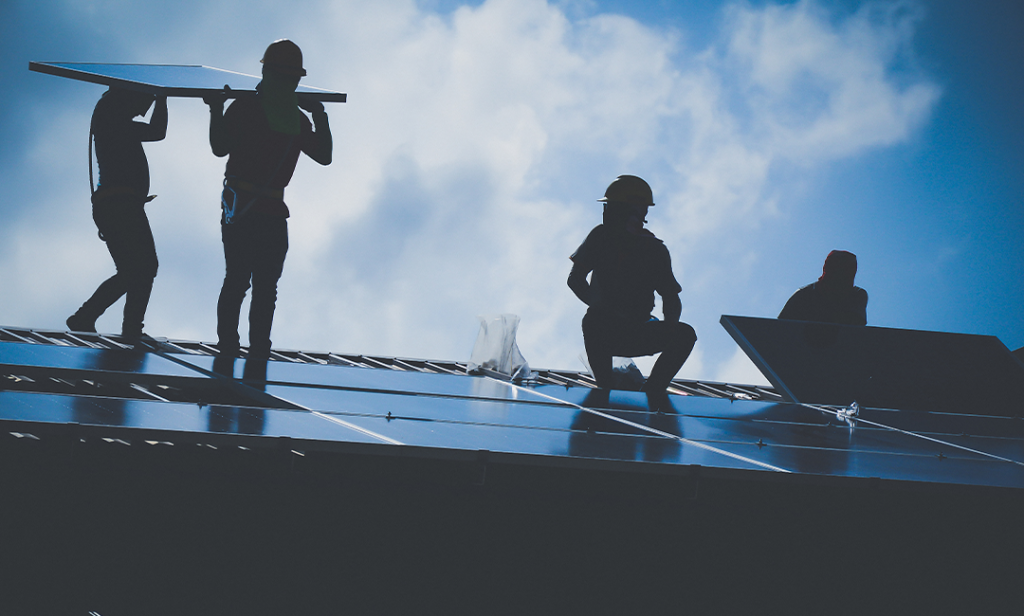 The two most common warranties offered by solar panel manufacturers are the equipment warranty and the performance warranty. The equipment warranty certifies your solar panels against any defects in manufacturing. The performance warranty basically guarantees that your panels will produce the amount of electricity they're supposed to.
The performance warranty offered by most solar panel manufacturers is usually good for 25 years (exceptions to this time frame are rare, and therefore not worth mentioning). This is the warranty that will give you a good idea of how much electricity you can expect your solar panel system to produce over time. The performance warranty is actually really important to consider when you're weighing the cost benefits of going solar.
Solar Panel Energy Payback Time & Carbon Footprint
Simply put, a solar panel's energy payback time (EPBT) is the length of time a solar panel needs to make enough good, or clean, electricity before it can "pay back" the energy it took to originally produce the solar panel.
Since solar panels have a productive lifespan of around 25 – 30 years, we're confident in saying that that is more than enough time for a solar panel to pay itself off, in all senses. This also alleviates any concern about the carbon footprint made by your solar panels.
In the world of solar panel manufacturing, the idea of reducing carbon footprints is huge. A solar panel, in its first year of life, produces around 50g of C02 per kilowatt hour. This is in stark contrast to coal-powered electricity sources which produce around 20 times that amount of carbon. The Brookhaven National Laboratory did a 2010 study in which it was found that a solar panel's energy payback time (EPBT) is only six months. This number no doubt keeps lowering each year as the science and technology involved in solar panel manufacturing and energy production grows more sophisticated, and the panel manufacturing itself become more and more efficient.
Can Solar Panel Lifespan Be Increased?
One of the main reasons that solar panels' lifespan is so long is that solar energy systems have no moving parts. This means that internal damage is very rare, and additionally, little to no maintenance is required.
On top of their inherent, solar panel manufacturers also put their panels rigorous testing to ensure that the panels can withstand all kinds of inclement conditions, ranging from high winds to heavy loads of snow. Most manufacturers also test their panels to make sure they can hold up against hail of all sizes, since hail is so extremely damaging to property, etc.
We've found that the best advice we can give clients is to find and work with a highly reputable solar panel installer. These companies offer exceptional customer service, so if you run into any issues with your solar panels, you'll have help the whole way through.
You'll also want to be sure to buy panels that come with great warranties. Most companies we've worked with offer 10 – 12 year equipment warranties on their solar panels that offer a safeguard against environmental damage and panel defects. These companies also offer hefty production warranties, usually around 25 years, that guarantee your panels' energy production will stay above a preset amount. This ensures that your home has ample energy over a long period of time.
Proper and routine maintenance goes a long way in guaranteeing a long lifespan for your solar panels. This might sound a little contradictory since we said that most solar panels require little to no maintenance. Even so, you'll still want to make sure that you keep your panels clean, the area where they're mounted clean and free of debris, and remove any overhanging branches, tighten any loose parts, etc. By taking these easy steps, you can be sure that you'll get the full 25, or more, years out of your solar panels.
Steps to Increase Your Solar Panels' Lifespan
Like we mentioned already, there are some easy steps you can take that will increase your rooftop solar panels' lifespan.
Routine Checks by the Installer or Service Provider
There are a few steps you can take to get the full lifespan out of your rooftop solar panels. One of the most important is to have your solar energy system regularly checked by your installer or operations and maintenance (O&M). You take your vehicles for regular services checks, and your solar energy system is no different.
Routine checks can help reveal any little issues, or even huge ones that could cause system failure. A competent installer or O&M can easily find any problems like exposed wires, a loose/sloppy racking setup, and any other potential problem areas. This is another reason why you always want to have a solar professional do the checks and maintenance, instead of doing it yourself. They're specifically trained in how these systems should operate, and how to find any trouble areas.
Another reason you want this job done by a professional, is that it's really easy to unintentionally scratch the rooftop panels, or cause some other type of damage that would negate your warranty and end up costing you a lot of money.
When your solar panel installer or O&M examines your panels, they're not just looking at the panels themselves. They'll also do a careful inspection of the surrounding area and any of the equipment used in the installation process. This will include your solar inverters.
Though your solar panels have a production warranty of 25 years, some of the parts making up the panels will need to be replaced sooner. In a typical PV (or photovoltaic) installation, a central inverter will last between 10 and 15 years. This means it will need replacing some time in about the middle of your solar panels' lifetime.
There is, however, a newer system on the market that provides an alternative to central inverters. These are called micro inverters. The benefit of going with a system built with micro inverters is that they typically have the same lifespan of the panels themselves, or closer to 25 years. This new technology is just one of the many improvements we're seeing constantly in the solar panel industry.
Something else that your installer or O&M professional will check (and this is possibly THE most important check of all), is the actual racking setup. They will make sure the rack is securely and tightly mounted to your roof. A loose or improperly installed rack will cause the solar panels to shift, or worse, fall off the roof.
Keep Your Installation Area Free of Debris and Other Damaging Things
When you make the decision to go solar, you're not only putting in a lot of thought, but also a lot of money. We know how important it is, then, to get the biggest return on your investment possible. So the best way we know how to tell you to do this, is to tell you to do your best to protect your rooftop solar panels and racking setup from damage. If you can keep your solar energy system in good repair and free of external issues, your panels will likely last you far longer than the projected 25 – 30 years.
We already briefly mentioned that your installer will check the installation area and its surroundings for any environmental issues. This includes things like tree branches. It might sound like we're stating the obvious, but it bears mentioning that since solar panels require periods of unlimited sunlight to get the maximum energy production and output, anything blocking that sunlight is problematic. Not only do branches block sunlight, but they also can break and fall, thus damaging the solar panels. Your installer will check for this and will advise you on how best to mitigate the issue.
Another problem we frequently encounter is animals and birds that decide to build their nests and homes in the panels' racking setup, and even on or under the panels themselves. Needless to say, you don't want nests built on or under your panels because the residents often chew through wires, which causes a whole host of problems.
Since there's a specialty niche for just about everything, you guessed it: you can even buy solar panel critter guards that will keep small animals (birds, squirrels, other rodents and small animals), from building nests under your solar panels.
A Sustainable Solar Solution for Your House Is In Reach!
We're living in a world at a crossroads. We become more and more technologically advanced every day, yet every day we're careening faster towards a terrible climate crisis. While it might seem impossible for any one person to reverse this, or even help it, we want to empower you with knowledge. We want to tell you that going solar is not only easy, but financially beneficial and environmentally sustainable and healthy.
When you go solar, you'll be significantly lowering your monthly electric bills, as well as helping to invest in the earth's future. This is why it's so important to do a lot of research on the solar equipment manufacturers, as well as to work with a skilled solar installer. You'll want to ensure that your solar installer offers the solar panel products you actually want and need. This is as close to a guarantee as possible that you'll be getting a solar energy system that is as sustainable as possible.
You can easily do a side-by-side comparison of your research results by Contacting Convert Solar. This will help you to find the correct combination of sustainable solar products, a well and positively reviewed solar panel installer, and easy financing options. It's imperative that your solar products installer is qualified and pre-vetted, and licensed, as this guarantees your home's renewable energy needs will be met.